Major cleaning
---
SIA PELIAS is characterized not only with experience and professional labour force, but also with professional cleaning agents and tools allowing us to perform major cleaning according to your wishes.
Major cleaning is performed:
In private house and apartment premises;
In office premises;
In store and warehouse premises;
In production premises;
And in any other premises according to your needs.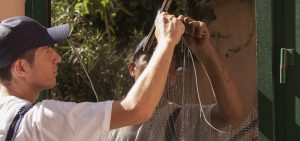 We also perform major cleaning after construction and repair works. Home, restaurant or office – we will perform works professionally and in a short term.