Disinfection
---
Disinfection is elimination of various harmful microorganisms (bacteria, viruses, mould, etc.)
present in the air and on surfaces.
We apply all possible disinfection methods: mechanical, physical, chemical and biological methods.
Mechanical techniques and means: ventilation and cleaning of premises with damp cloth, cleaning
of furniture and soft objects of dust, spraying, beating, ventilation, vacuuming and filtration.
Physical techniques and means: applying high and low temperature, drying, firing, boiling,
burning, exposure to ultraviolet radiation (ray energy). Chemical disinfection includes
spraying of chemical agents and dusting method. Of chemical disinfectants, the most frequently
used are chlorinated lime, chloramine, lysol, tenol, formalin, for disinfection of water –
pantocide.
Biological techniques: Air ozonation effectively eliminates unwanted odours by oxidising and
breaking up odour molecules. It is one of the most economical and ecological disinfection methods.
The raw material and final product is ambient air.
Disinfection of premises – in offices, public institutions, vehicles etc.
"Pelias" Ltd. offers disinfection in the premises by creating an emulsion cold mist, which reaches less accessible places, thus disinfecting everything from surfaces to air. In addition, stair railings, handles, amenities are also processed. It is possible to return to the premises after 30 minutes.
Given the current prevalence of viruses , we recommend to carry out preventive disinfection in all public areas, i.e. in offices, branches, vehicles etc.
A wide range of disinfectant is used for disinfection, which is effective against over 500 different viruses, bacteria and fungi. Including laboratory tested on Covid-19.
All necessary documentation will be prepared for disinfection (safety data sheet, acceptance-delivery acts, health inspection permits, qualification certificates of employees).
Water supply system disinfection
SIA PELIAS performs disinfection of water supply systems using modern technologies and guarantees
efficiency and quality of the services provided.
The main problem faced by the customers are Legionella genus bacteria causing legionellosis.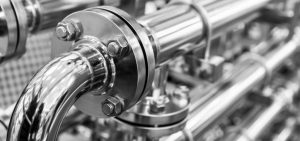 What is legionellosis?
Legionellosis is an acute infectious disease characterized by acute pneumonia or acute clinical
syndromes of respiratory diseases.
Two forms of the disease are typical:
1. Legionnaires' disease;
2. Pontiac fever.
Types of spreading
Legionellosis affects humans in aerogenic form by inhaling the aerosol with Legionella. In case
of drinking or using contaminated water for food preparation this disease is not infectious.
It cannot be obtained from a sick person.
Legionella are widespread in the environment: in water reservoirs, sludge, soil, hot and cold
water supply systems of facilities suitable for industrial and public needs. Dirt, rust formed
in water systems create favourable conditions for propagation of Legionella. The most favourable
water temperature for propagation of Legionella is 20 to 45 ºC. At water temperatures below 20 ºC
and not higher than 60 ºC, Legionella do not propagate. Legionella are most commonly found in air
conditioners, coolers, compressors, showers, swimming pools, various medical equipment (especially
that used for respiratory therapies). Industrial plants, meat plants can be sources of Legionella
accumulation and spread.
Symptoms
Legionnaires' disease – incubation period 2 to 10 days. The disease usually starts with fever,
fatigue, head and muscle pain. Dry cough and pleural nature chest pain may progress to severe
pneumonia. Approx. 30% of patients have diarrhoea or vomiting and approx. 50% patients have
unconsciousness, hyponatraemia (Schwarz-Bartter's syndrome).
Pontiac fever. Incubation period lasts from several hours to two days. The disease is manifested
by a fever of 2 to 6 days, head and muscle pain, dry cough.
Problem solution type
Performing periodic disinfection of water supply systems.
Disinfection of feed additives.
We perform disinfection of feed additives in warehouses, terminals. The most common treatment is a (preventive) treatment against Salmonella bacterium. We use processing agents registered in the European Union.